(6 Sponges) SpongeBath Premium Cellulose Scrubber Sponges - Blue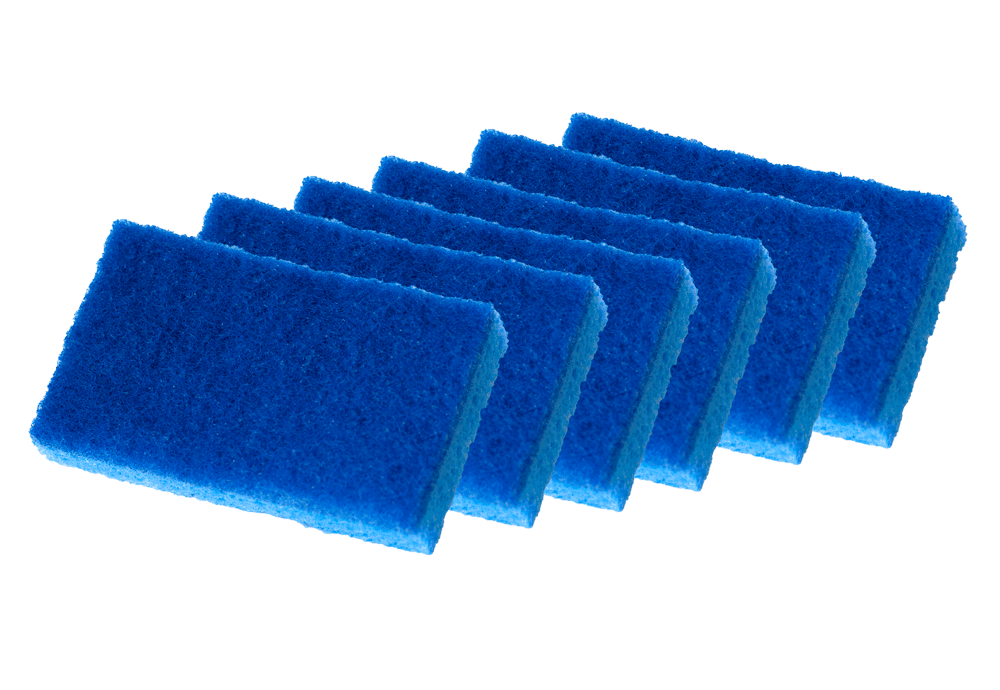 NON-SCRATCH: These scrubber sponges provide safe and effective cleaning on all your favorite bakeware and cookware.
RINSES CLEAN: Our scrubber sponge features a scrubber surface that breaks up and lifts away dirt which helps prevent gross, smelly odors that get trapped in traditional sponges or dish rags.
TOUGH ON MESSES: Our new sponge is a powerful, all-purpose sponge that scrubs, cleans, and wipes away dirt, stuck-on messes and food debris on most household surfaces!
PREMIUM SCRUBBER SPONGE: This high-quality sponge quickly wipes all hard surfaces clean in your home. It can be used on kitchen countertops, glass stovetops, microwaves, oven racks, tile, bathtubs, sinks, dishes, cookware, bakeware and more!
Size: 4.5" x 2.75" x 0.8"